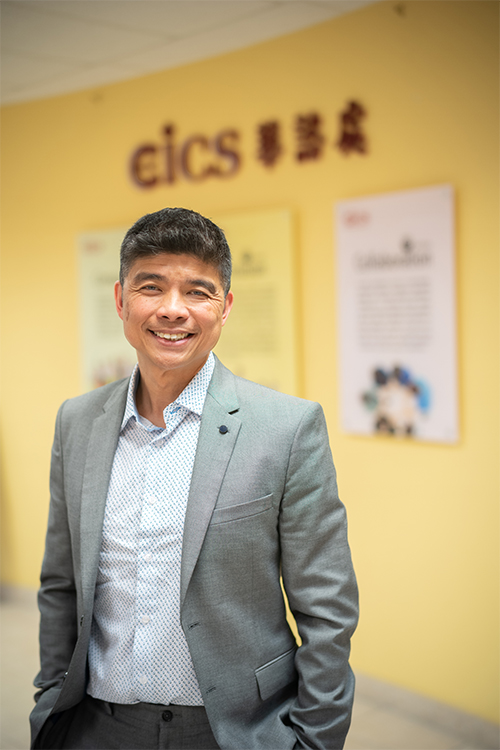 Alfred Lam
Executive Director of Centre for Immigrant and Community Services (CICS)
Alfred joined CICS in 2010 as Centre Manager of Markham South Welcome Centre, leading CICS' efforts to establish one of the five centres in York Region's welcome centre system, which provides services across the whole spectrum of settlement areas under one roof.
Alfred became Executive Director of CICS in 2021 amid the COVID-19 pandemic and helped pivot the agency to survive and thrive during challenging times. He currently sits on the Board of Directors for the Ontario Council of Agencies Serving Immigrants (OCASI) as Provincial Director.
Previous to his past 11 years with CICS, Alfred was Executive Director of Helpmate Community Information and Volunteer Bureau in Richmond Hill.
Beyond his professional responsibilities, Alfred volunteers to serve the marginalized and vulnerable in the community and is passionate about empowering youth. He had previously served as the Chair of the Board of Directors for the Ambassadors For Christ (AFC) in Canada. At heart, Alfred is a writer who tirelessly promotes awareness and fights stigma on issues relating to mental wellness. His critically acclaimed book, "Among The Ashes," documents his journey and struggle with depression and has helped many dealing with the disease. The book has been translated into Chinese to reach more people in the Chinese community.
Alfred is active as an Ironman triathlete and lives in Toronto with his wife and their two daughters.