Cuilin Lynette Mei (2020)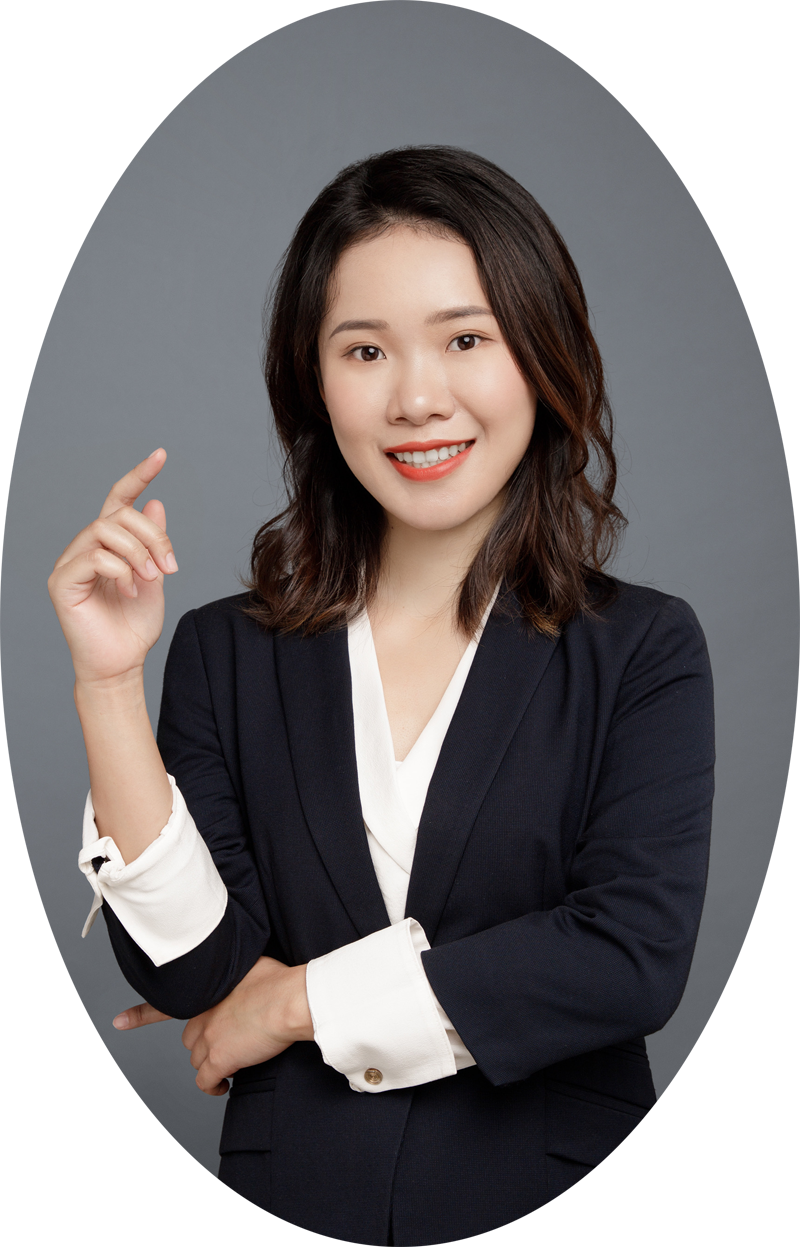 I have been a volunteer at CICS since 2016, from being a Teaching Assistant in charge of students' homework help at the beginning to a volunteer Translator now. In the past four years, CICS has not only provided a platform for me to serve the society, but also provided me with strong support in my personal life, study and work experience.
Cuilin Lynette Mei (2020)As a Teaching Assistant, my job was to provide support to elementary students whom struggling with English language barriers on educational and after-school activities. Not only did I provide academic assistance to the children and help new immigrant families, but I also cultivated compassion and patience, communication skills, teamwork, and language proficiency. At the Translator position, the job is mainly simple written translations for posters and documents. Although it is independent task, it helps me to develop my English and written expression skills, allows me to keep abreast of the latest developments in the community and to promote the dissemination of community information, as well as to provide advice and assistance to community members.
Volunteering has become a part of my life, and it is the main way for me to establish close ties with the community. I have made many like-minded friends in this family, which has expanded my network, helped me to learn more from them and broaden my knowledge. Participating in volunteer work has enriched my life, allowed me to experience people and things in the society, and deepened my understanding of the society, which is beneficial to my growth and improvement. Attending volunteer activities has provided me with opportunities to learn, and also developed my organizational and leadership skills. Last but not least, every time I am on my volunteer duty, I get the joy of dedication. In my opinion, if we do everything with a serious and responsible attitude, with love and care from the bottom of our hearts, and even in the ordinary and trivial work, we gain happiness and realize our social value and life value.
Germain & Micheline Desjardins (2020)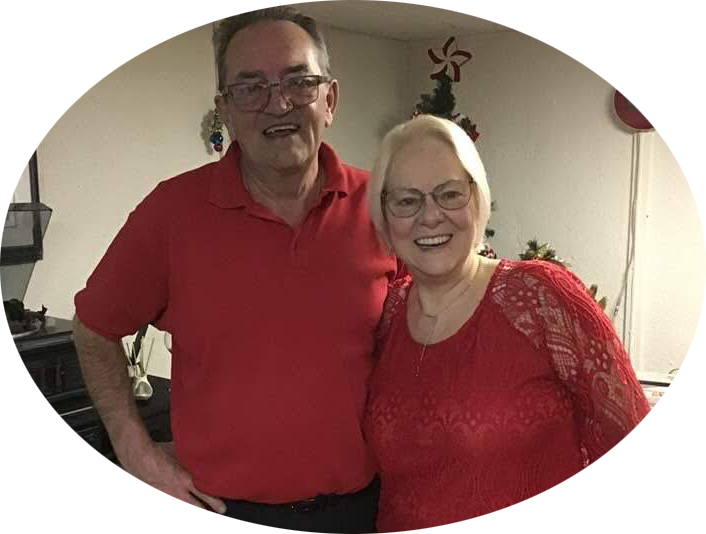 We are Micheline and Germain Desjardins. We moved from Quebec to Toronto, Ontario in 1979 with our two daughters, they were 5 and 7 at the time. We had to learn English and it was not easy because the girls were going into a French school and church but everything else was in English. We settled to Scarborough in 1986 and have not moved since.
Germain's company moved to Toronto in 1979 and we followed with them. We worked so many years, when retirement happened we needed to find something to occupy our free time. We started volunteering at St. Vincent Soup Kitchen in Oshawa with the French group from 2014 to 2019. At Habitat for humanity, we volunteered 3 full days of hard work and on other irregular schedules. We found it was a new experience for us, which we enjoyed as well.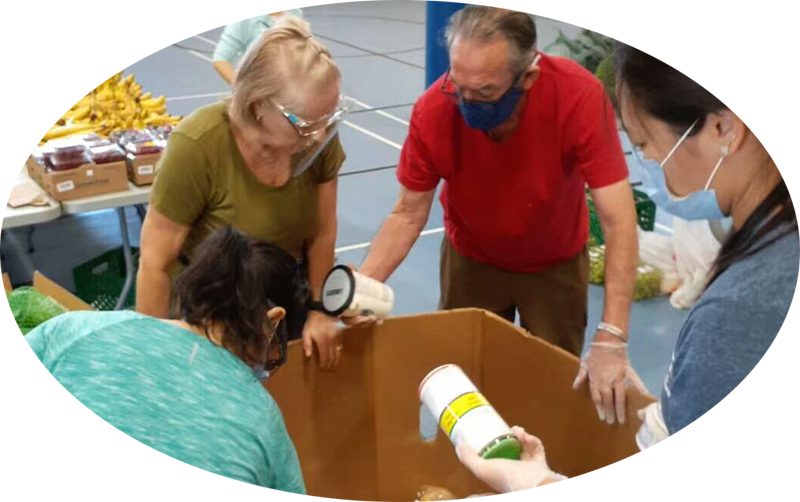 In 2019, I took over the French conversation class at the Bridlewood Mall Library, which is part of CICS' program. There were two sessions we planned to deliver at the Library before the COVID-19 happens. Then, we had to find different ways to continue the program by using Zoom. With adopting the technology, we are now able to start the second session virtually on November 4, 2020. We are excited about it! Germain is 71 and I am 67 years old. But the age has never stopped us looking for new challenges. In July 2020, we started volunteering at the Pop-up Food Bank at CICS to occupy our time and make the experience valuable toward our community here in Scarborough. Meanwhile, we have been helping in the community garden, assembling the tents outdoors, sorting cans food and dry food including the quality check on produces. Winter is approaching. We also assisted in relocating the Food Bank for a more permanent location in the CICS facility as it is in high demand during COVID-19 by the low income families. It has been a new way of living in our community.
In addition, going to Dorset Park Hub Food Bank at Agincourt Community Service Association (ACSA) is also our routine volunteering mission on every Wednesday!!
We hope to be able to volunteer as long as we can to contribute to our loving Scarborough community! Germain and I, we are part of it and never thought to withdraw ourselves from it!
Lucy Song & Ethan Liu (2020)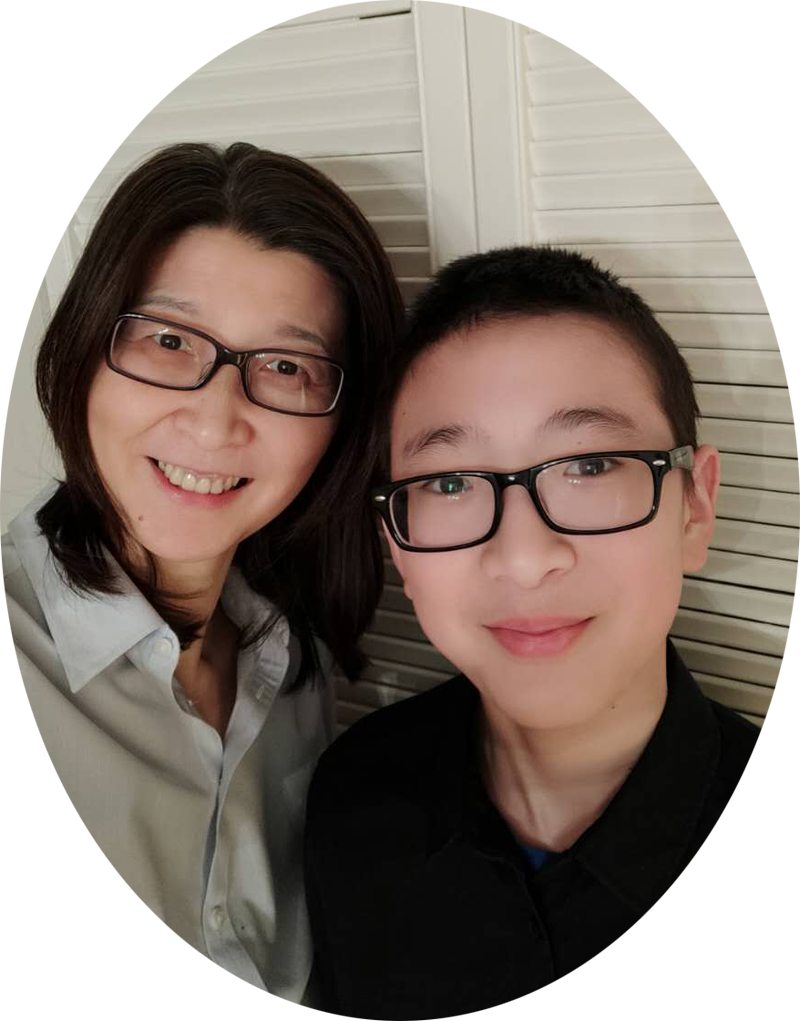 I first got to know CICS at the beginning of the pandemic. Schools were closed, all classes were online, and everyone was much stressed. I registered for a few online courses for my son to make his stay-at-home life more colourful. I was amazed to see that CICS offers so many high quality courses for free. The online programs helped my son through the difficult times. We wanted to offer our help to the people in need and the community similar to how CICS helped my son.
I also remember when I landed in Toronto almost 18 years ago. It was not easy to start a new life in a new place. I was grateful that I got lots of help from different people and resources, including my volunteer instructors. Without that help, I would not have been able to go back to my professional career so quickly. Because of my personal experience, I always want to give back to the communities, to help others whenever I can.
The Food Bank program was the only choice for my son's age during summer. We had a great time to spend every Friday morning there to help sorting the supplies. We were impressed by the generous donations of food and also got better insights on how the Food Bank worked. We felt that we were connected to a bigger community and worked together to create a positive impact on other people's lives. Volunteering at Food Bank during pandemic time also helped us reduce stress from the work and school. It was a relaxing, energizing escape from our day-to-day routine work and school commitments. It did improve our health and happiness.
When school started once again, my son began his online volunteer journey with the English Conversation group. They would prepare lesson plans for a group of English learners every week to help them improve their English and get to know about Canadian culture. As a volunteer, they meet new friends, learn and practice team work, communication, and leadership skills. CICS has helped my son and me in various aspects of my life. It is a home has allowed me to give back to the community that helped me settle in Canada.
Hannah Xuhan Zhao (2019)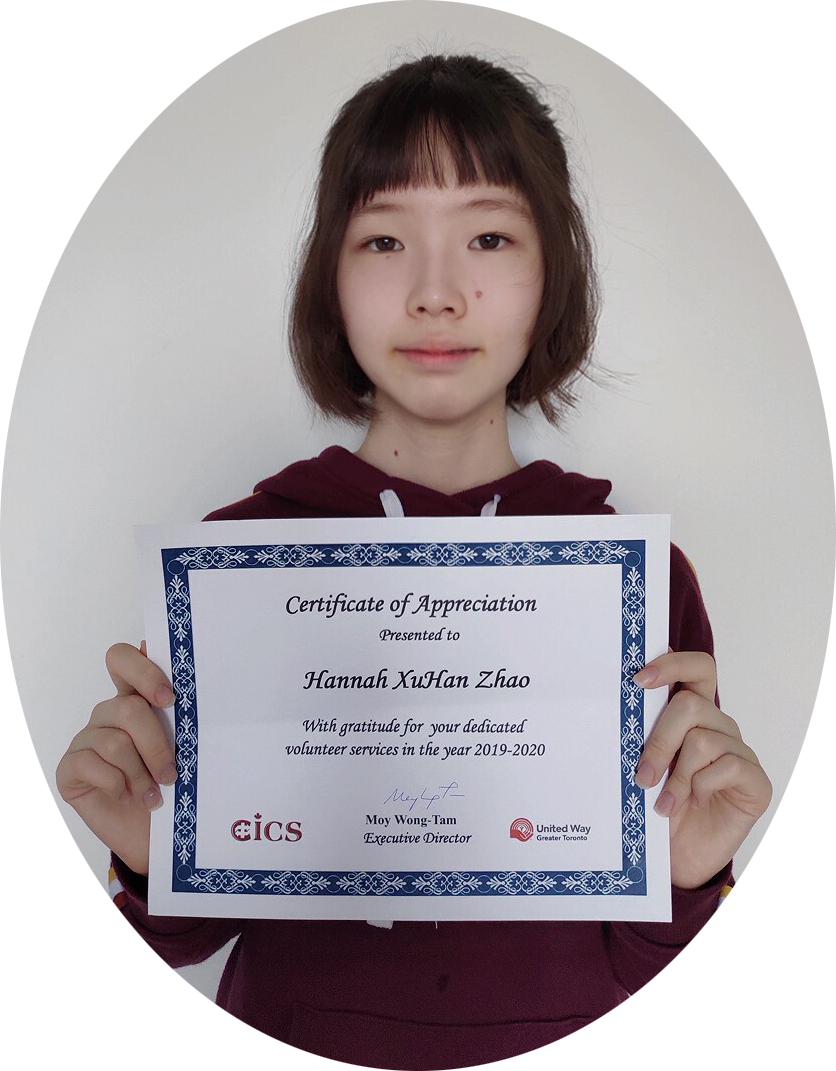 It was back in January 2019 when I first set foot in IYC. I remember being bundled up in my winter jacket and boots while filling out my Registration. IYC seemed like a welcoming and cozy place for youth at first glance because of the beautiful arts on the walls and the friendliness of staff members.
My favourite volunteer work I've ever been to is the Science Rendezvous back in May 2019. It is a science fair but in a festival sort of way: there were countless stands and booths doing all sorts of cool experiments and it was organized on the camps of U of T. We traveled far from IYC, but I didn't mind at all with my excitement about volunteering at an actual science festival for the first time. My work for that day was pretty simple; however, at first I was shy and hesitant to answer questions, but after a while, with the encouragement I received, I was able to help the kids that showed up. I gained confidence, even just a one-day volunteering experience! I was amazed to discover my inner self and how everyone was friendly to support each other.
Of course, there are plenty of other amazing events and programs I've attended at IYC and I wish I could talk about every single one. It is so much more than a place you just volunteer at, from language learning to bake and to make cards for seniors, anything you could think of, IYC probably offers it. I am always excited when the list of new programs for future months is released so I could pick the ones I want to sign up for. The friendly and supportive youth workers there are willing to listen to anything you may be confused about and assist you. As a young person, volunteering is an important way for self-establishment. I'm proud to be part of IYC volunteer team and it is definitely a home for me to return.