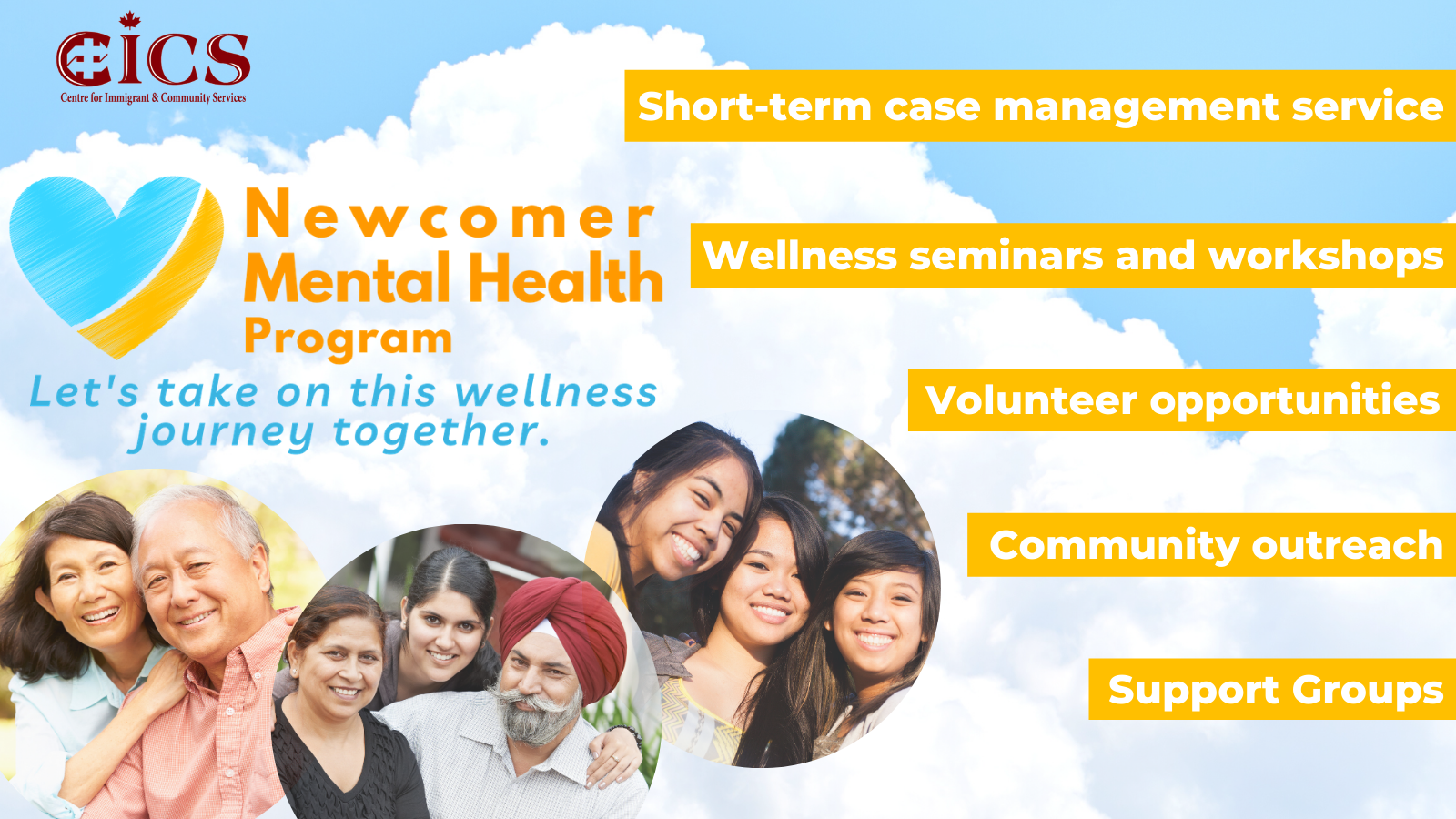 Who we are:
In response to the ongoing community needs and with the support from IRCC (Immigration, Refugees and Citizenship Canada), CICS is committed to taking on the wellness journey with individuals who experience mental health issues and concerns. We embrace the fundamental principles of anti-oppression/anti-racism as well as client recovery when delivering our programs and services.
What is mental health?
Very often, there is a common misconception of mental health being equated with mental illness. However, mental health is more than an absence of mental illness; rather, it refers to our emotional and psychological well-being. Perhaps it is helpful to think of mental health as a continuum that ranges from mental wellness to un-wellness. When you are in the state of mental wellness, you are able to manage your daily life in both good and bad days.
What we do:
At CICS, we provide the following programs/services to support your mental well-being:
Short-term Case Management -- we work with you to identify your strengths and needs. Together we develop an action plan towards your wellbeing and reach your goals.
Wellness Group Activities -- Through our support groups and workshops, we create a safe space for you to learn the skills and strategies to stay healthy and positive.
We also work with various community partners to organize events on educating the public about mental wellness.
Contact us:
If you would like to know more about the Newcomer Mental Health Program, please contact us by phone at 416-292-7510 Ext. 133 or by email at Mental.Health@cicscanada.com
Here is the Referral Form.
Featured Programs
---
Additional Resources: